Up and Go 6 Pant Diaper
Pant diapers providing great freedom of movement
A perfect choice for active, playful children – weighing 13–20 kg.
The diaper's thin core with channels allows it to flex gently with every movement.
All-round breathable materials, helping to keep the skin healthy.
A flexible waist and secure leg elastics for both a great fit and freedom of movement.
Reducing our climate impact with 60% recycled plastics in packaging, CO2 reduced material and only certified renewable electricity in our factories.
Thin and super-absorbent core with channels and double leakage barriers.
Easy to change at all times, even on active and wriggling children.
Lotion-free, dermatologically tested and recommended by Asthma Allergy Nordic.
Made of FSC-certified cellulose as well as certified by the Nordic Swan Ecolabel.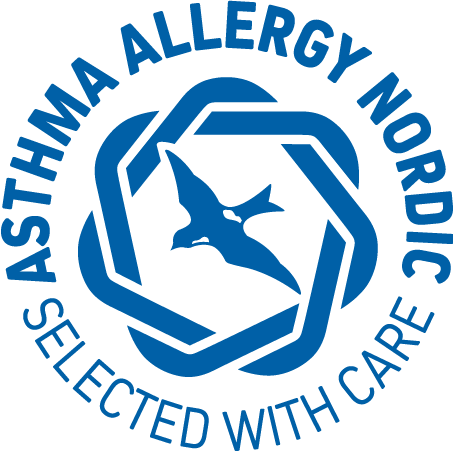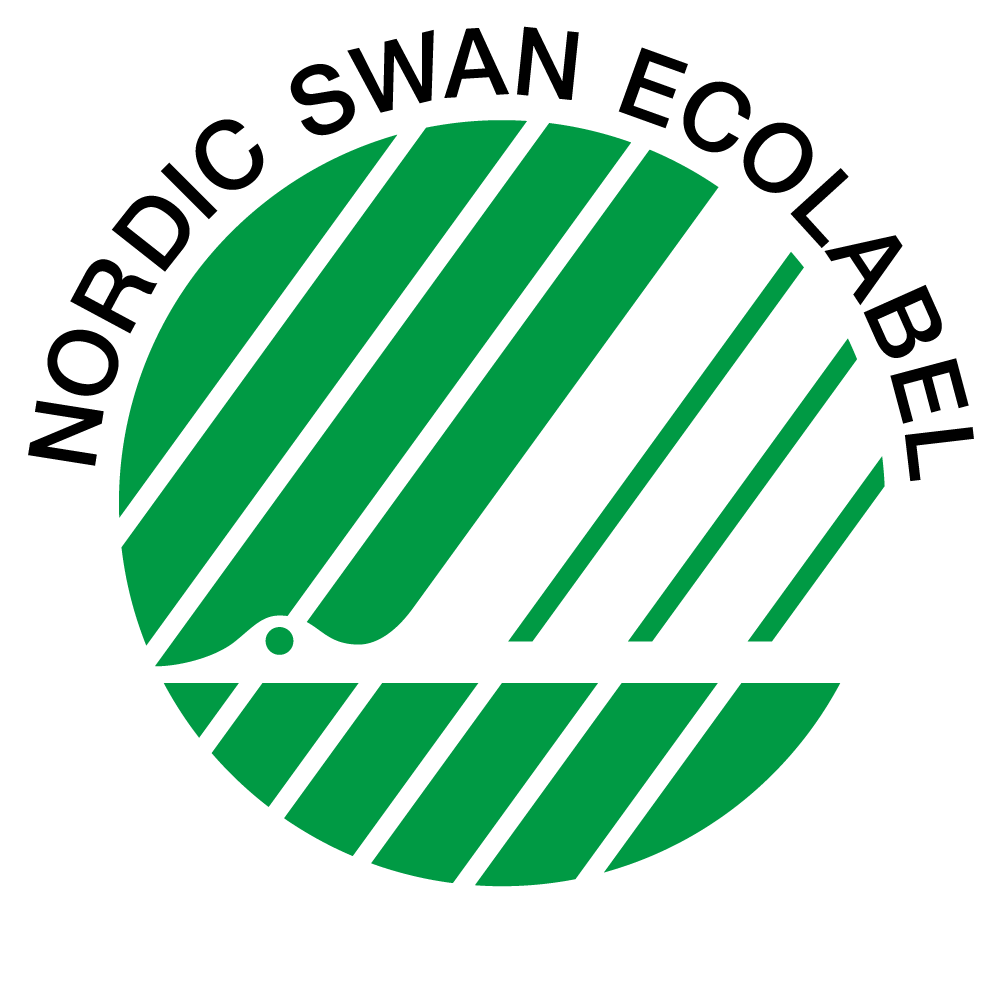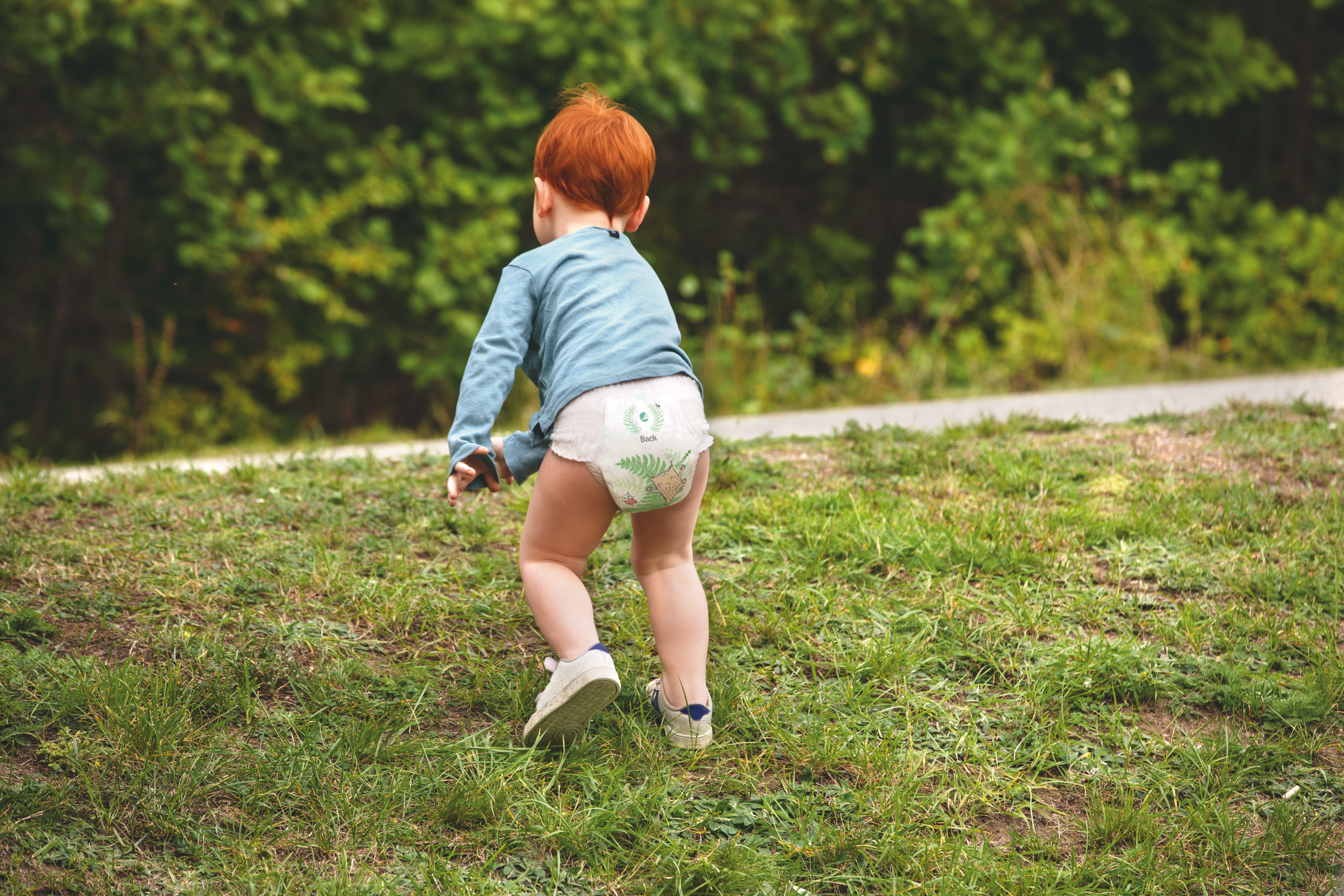 FIT & MOVEMENT
Gently flexing with every movement.
Flexible waist for an underwear-like fit on your unique baby.
Wonderful freedom of movement.
Flexible leg cuffs around the legs, ideal for active children.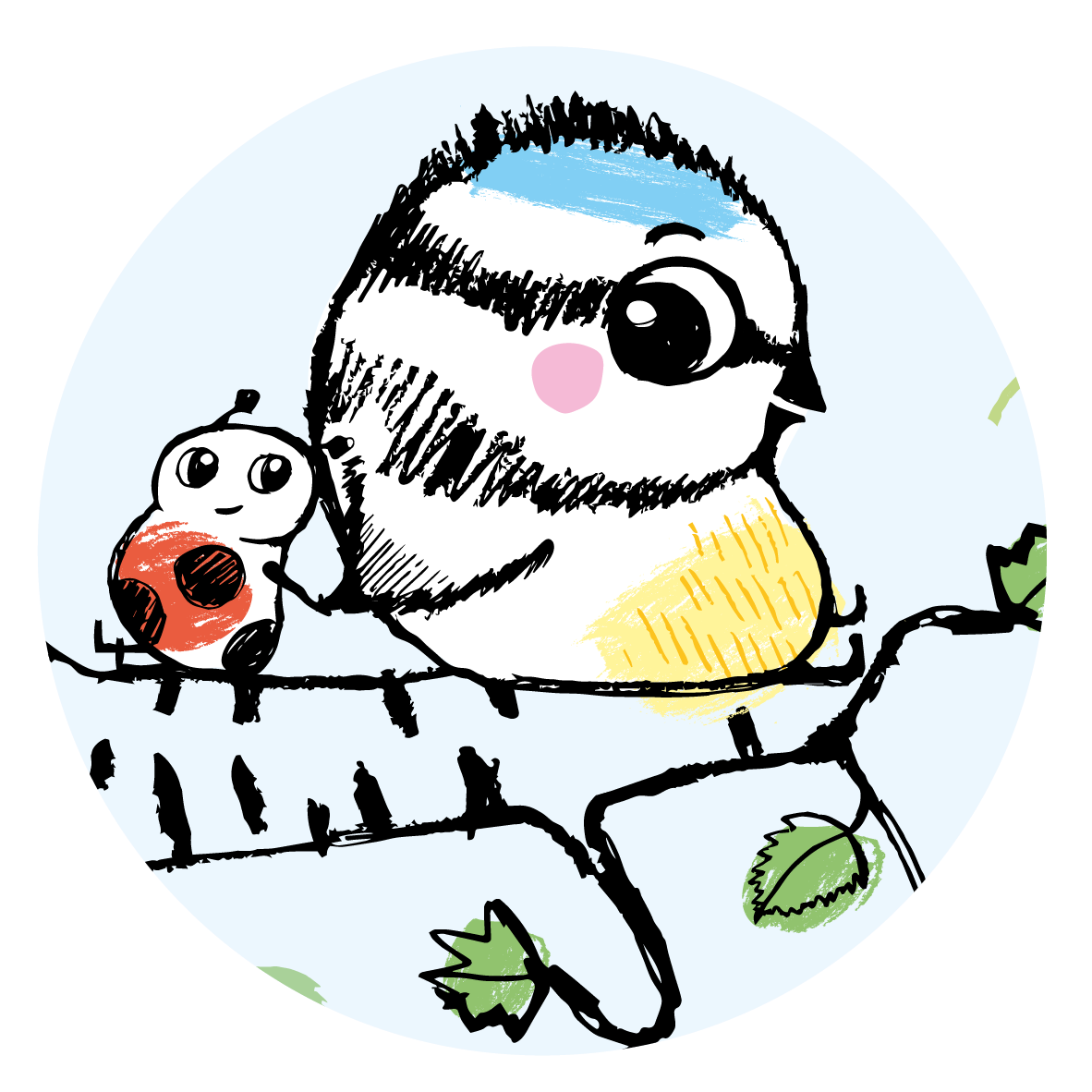 PLAYFUL DESIGN
A wonderfully colourful design.
Find the ladybugs and her friends.
Two different designs for each size.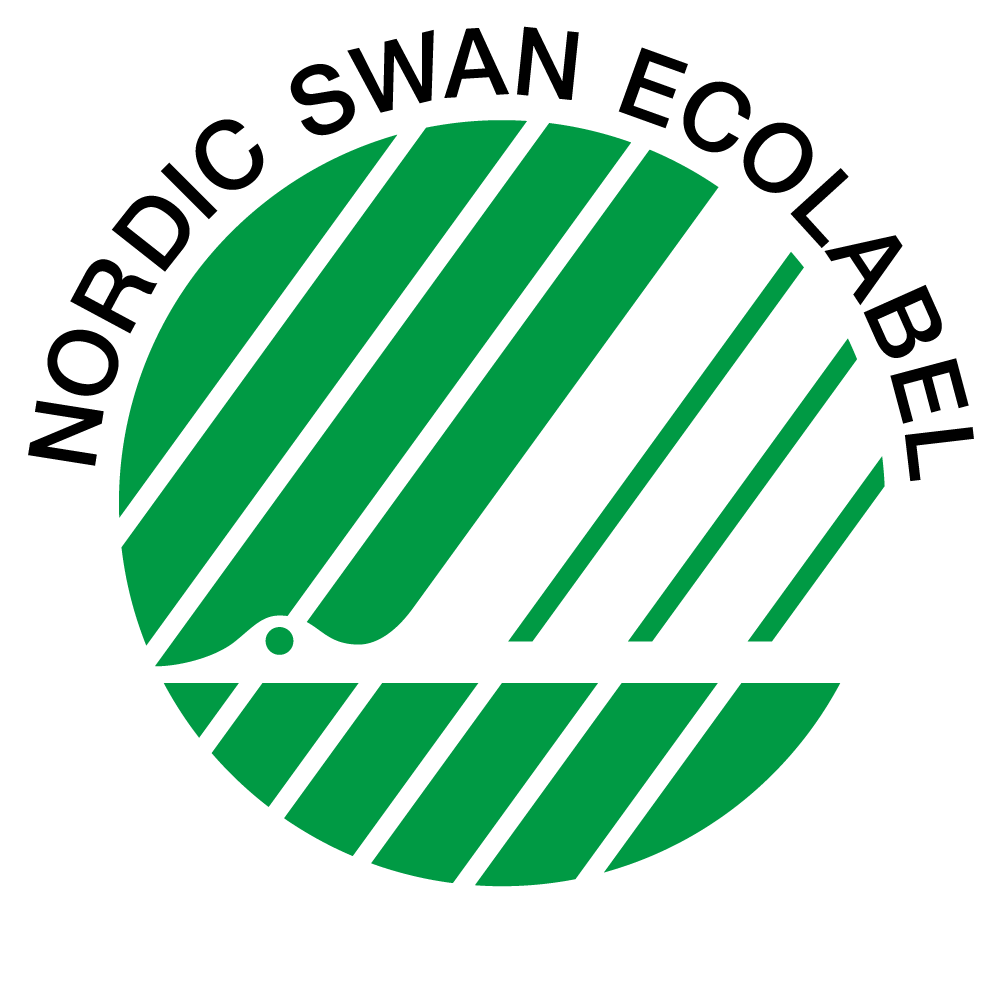 FOR OUR PLANET & THE NEXT GENERATION
Innovative and circular solutions, to continue reducing our climate impact.
60% recycled plastics in our diaper packaging, to save valuable resources.
Introducing new CO2 reduced material through a biomass balanced approach, supporting the use of renewable resources. /INSERT LINK/
Certified by the Nordic Swan Ecolabel.
Made out of FSC-certified cellulose.
SOFT & COMFORTABLE
Super-soft inner lining for a great freedom of movement.
All-round breathable materials to support healthy skin.
Perfect fit at all times.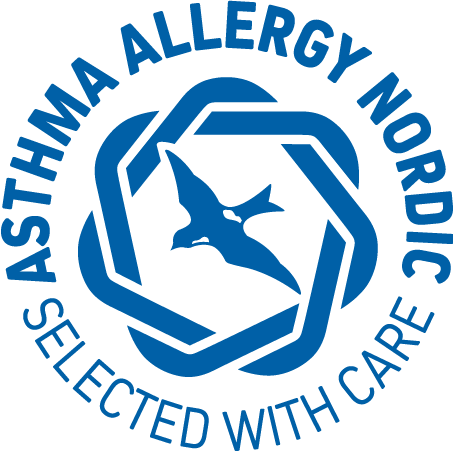 CARING FOR THE BABY'S DELICATE SKIN
Products recommended by Asthma Allergy Nordics are suitable for babies with sensitive skin.
Dermatologically tested to be as natural and gentle as possible.
Lotion free, so that you can protect your baby's skin according to his or her specific needs.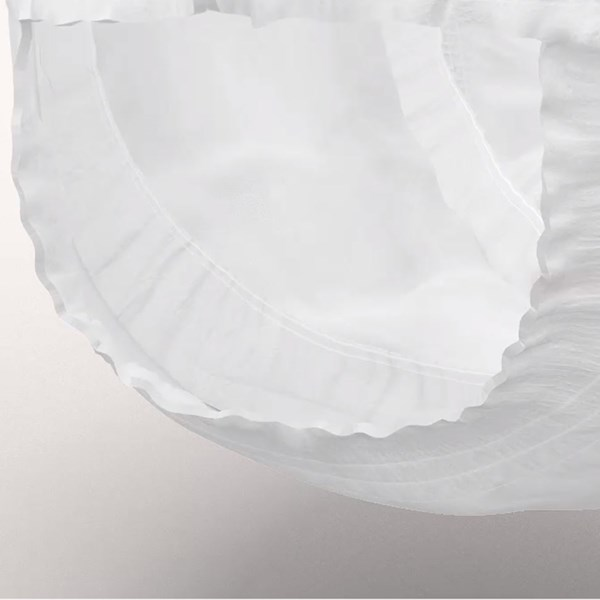 LEAKAGE PROTECTION
A super absorbent and thin core with channels, keeping the skin soft and dry.
A secure fit around the legs with double leakage barriers.
Leakage security at all times.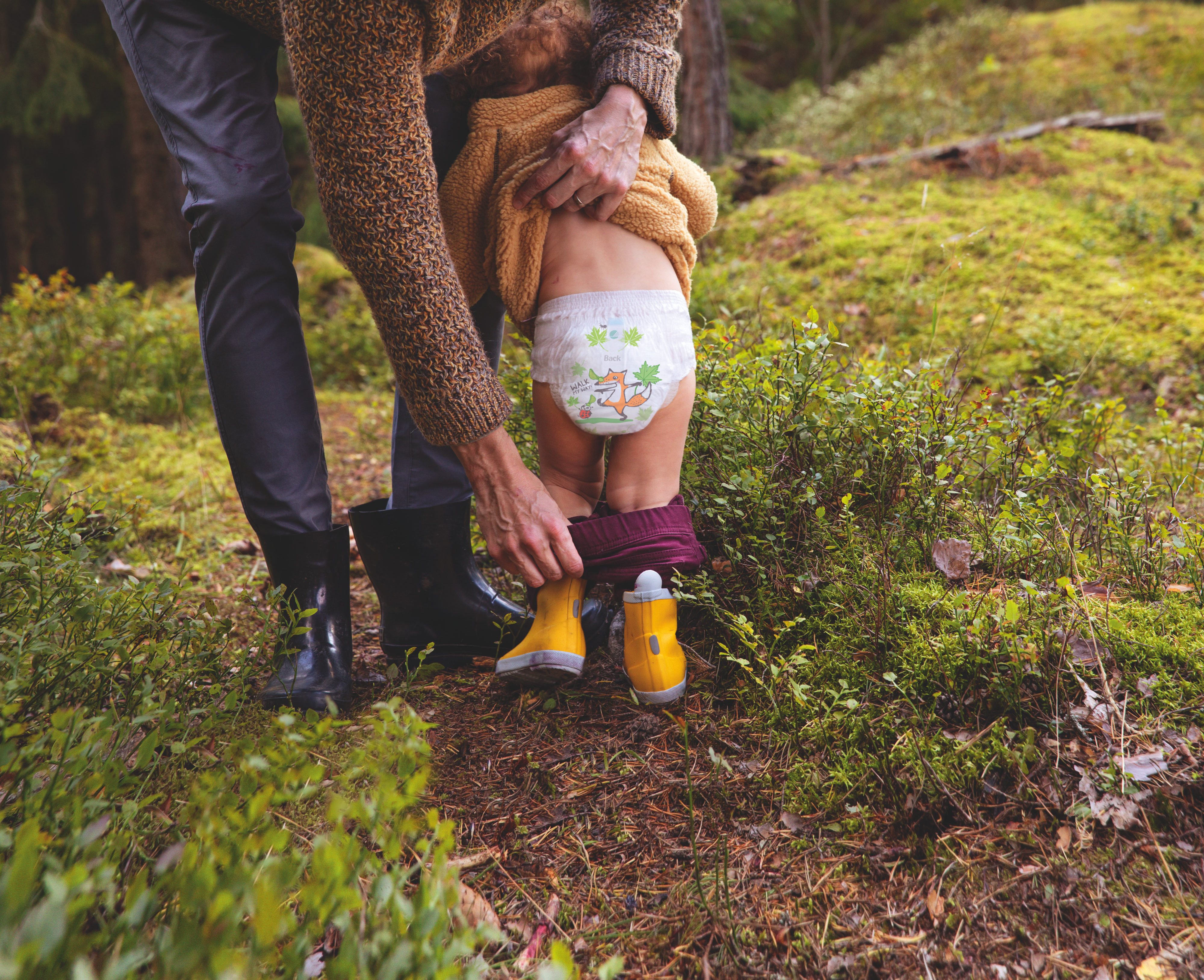 SO EASY TO CHANGE
As convenient diaper changes as possible.
Practical for parents of active, wriggling children.
Rip the diaper up at its sides and roll up into a package.